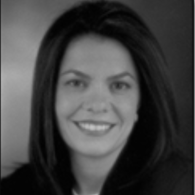 As a founding partner of Marquis Real Estate and Property Management, Erica combined her professional expertise, commitment to customer service, and passion for community development to create one of Salt Lake City's premier real estate and property management firms. Understanding the market dynamics, especially in today's environment, whether you are buying or selling a home, looking to purchase investment properties, or simply in need of a management company to lease and manage your home, Erica's unrelenting knowledge of neighborhoods in and around the Salt Lake Valley is unparalleled. Erica is dedicated to helping clients find the best solutions for their families today and in the future.
Self-motivated, well-organized, and hard-working, Erica gets things done. She is the Principal Broker of Marquis REPM and has an Accredited Buyer Representative (ABR) designation. She is a graduate of the Salt Lake Chamber of Commerce Leadership Utah program and a holds a Bachelor's of Science Degree in Marketing Management from the University of Phoenix. Erica volunteers for local organizations such as the Boys and Girls Club and Red Butte Gardens, and as well, she has participated in events promoting Downtown Salt Lake. Above and beyond all of her accomplishments, Erica's greatest achievement is her family.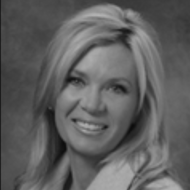 Cammie is a full-time real estate agent and founding partner of Marquis Real Estate & Property Management. She has had extensive experience in real estate, property management and prioritizes client satisfaction. She has successfully managed dozens of properties in the Salt Lake area, and has a rapidly growing client base. In 2010 she completed the Utah Good Landlord Program to ensure the fair treatment of her renters and owners. She has excelled in every endeavor she had undertaken from establishing a custom sewing and interior design business to leading sales teams to records highs as the Sales Manager for a local health club, to her influential involvement with real estate groups including Lane Realty and The Ramsey Group.
Cammie has a strong rapport with her clients, resulting in numerous referrals and satisfied homeowners. She makes it a priority to give back to her community. She served as a PTA President and volunteers annually at Night to Shine, a prom for special needs people. Her personable demeanor and outgoing disposition is an asset to any group she associates with. If you were to ask any of Cammie's clients; they would assuredly refer you to her services.